TANTRIC MASSAGE
Touch is a vital form of nourishment and affirmation. Sensual tantric massage is a way of direct, non-verbal communication. Receiving a tantric massage is an initiation into a tantric experience and tantric awareness. Tantric massage is often the first contact with energy and the energy body and shows each of us its potential for expanding sexual energy throughout the body.
I am dedicated to massages focused on complex physical and psychological harmonization, removal of psychological blocks, partner and personality coaching and self-development.
We can arrange the form of your massage or therapy according to your individual needs and intentions. Here are the options that can be expanded or modified.
    miramassages@gmail.com                                                 tel: +420 739000110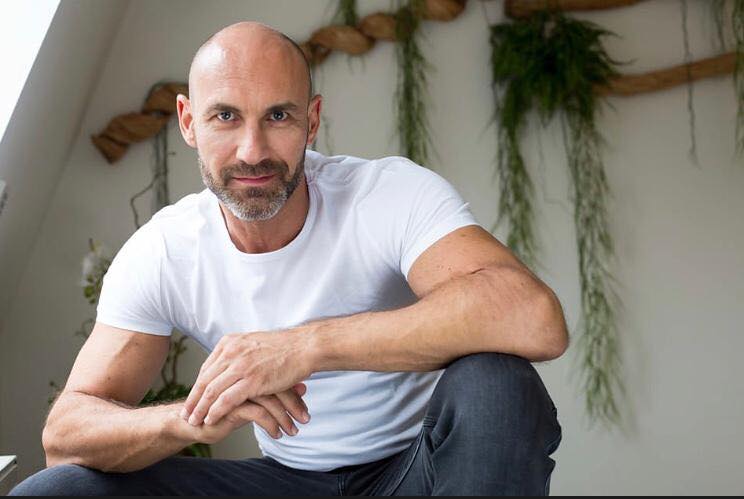 SERVICE OFFER
Psychosomatic relaxation massage (for women / for men)
Psychosomatic energy massage (for women)
Consultation, therapy, coaching (for women / for men / for couples)
De-Armouring (for women / for men)
Psychosomatic tantric massage (for women)
Please read this information carefully before making an appointment for a massage. Your good information is a necessary part of the preparation for the massage or therapy and will help its optimal effect. Pay attention to the prices too, discussing them would take up time during your visit and could distract from the purpose of why you came.

1. Psychosomatic relaxation massage
for women / for men
Massage on a massage table created using a proprietary combination of massage techniques based mainly on Japanese Shiatsu massage, Hawaiian Kahuna massage, Ayurvedic massage, reflexology and classical massage. The recommended length of the massage is 90 to 120 min. The massage is based on the current intention of the client and leads to overall harmonization. It includes all pre-arranged body parts. It mainly focuses on the legs, feet, back, arms, buttocks and neck. It is also possible to include a head, belly, breast or face massage. It should be preceded by a consultation not only about arranging a massage, but also about the intention and psychosomatic context.
2. Psychosomatic energy massage
for women
This way of performing massage, sometimes referred to as bodywork, is a combination of Psychosomatic relaxation massage and active work with energy. This is a more advanced self-development massage than Psychosomatic relaxation. The massage takes place on a massage table and can include all parts of the body, including the primary erogenous zones. The massage is preceded by a detailed consultation regarding the intention, method of execution and boundaries. It will also clarify the basic principles of working with energy and how we can get the maximum benefit from massage for all current life challenges and needs. We can also consider this massage as an alternative to Tantric massage, whose principles and principles it copies. The net length of the massage is 2 hours or more.

3. Consultation, therapy, coaching
for women / for men / for couples
Consultation, guidance and help with answering questions in the area of relationships and intimacy. I always proceed from absolute respect for the individuality and different experiences of each individual. However, we are all equal and can go where we want to go. Let's not set unnecessary limits, we all have the right to love and happiness in life.
I offer consultations on ways to solve obstacles in the area of partnership, sex, energy, fear and emotions individually for women and men, but also for couples. It can also contain a somatic part based on theoretical preparation and is completely focused on experiences that will bring real knowledge. It is different for each intention. It may contain elements from tantra, shamanism, BDSM, meditation, and may not contain a touching part at all. For couples, there is an opportunity to get to know the techniques and principles of practicing together.
Order after telephone consultation.

4. De-Armouring
for women / for men
De-Armouring means removing something that we think protects us, but as a result greatly limits us and prevents us from living a healthy free life. It is also known by names such as tantric healing or mapping. This is a special reflexive method that will remove all physical and mental ailments as a result. Everything that slows us down, blocks us or causes illness is related to our subconscious mind. If we want to release something from it, remove it and heal it. we should change this information in our subconscious. Every piece of information in our subconscious mind is associated with a certain point on the body. When we remove the painfulness of a point, we also change the recording of this information in our subconscious. The entire therapy takes place in full active attention and communication between the therapist and the client. This is not a pleasure massage, but a work with the body with full attention in every moment. In order to maintain good concentration, longer therapy than 90 minutes plus consultation is therefore not recommended.
In terms of effectiveness, it is possible to order only as a series of 5 to 10 therapies.

5. Psychosomatic tantric massage
for women
The whole process is conducted as a therapy, includes a consultation and a massage chosen individually and using different techniques. After all, like all the massages I offer, it is performed by conscious touch in my full presence and after connecting to the recipient. This massage places particular emphasis on love, respect and acceptance. It can help us to fulfill various intentions, from improving the art of receiving, removing fear of anything, the feeling of inadequacy, the feeling of adversity, in partner relationships, in communication, in improving the quality of sex life, but above all in self-knowledge, which is the basis for everything else. In any case, the intention of this massage is always to support self-love and self-confidence, to strengthen feelings and strength in inner harmony. An important part of this massage is working with energy, which regenerates, heals, recharges us and helps us fulfill our intentions. The massage takes place on a comfortable futon or, on request, on a massage couch. On request, it can also contain elements of tantric conscious BDSM.
A sufficient consultation precedes the massage. The net length of the massage without consultation is over 2 hours.
Prices:
From 24/05/2021 the prices are uniform for all mentioned massages and therapies. The duration of massages, consultations, therapy and sharing is included in the time.
The price is 1400 CZK/hour. Payment is possible in cash or by bank transfer.